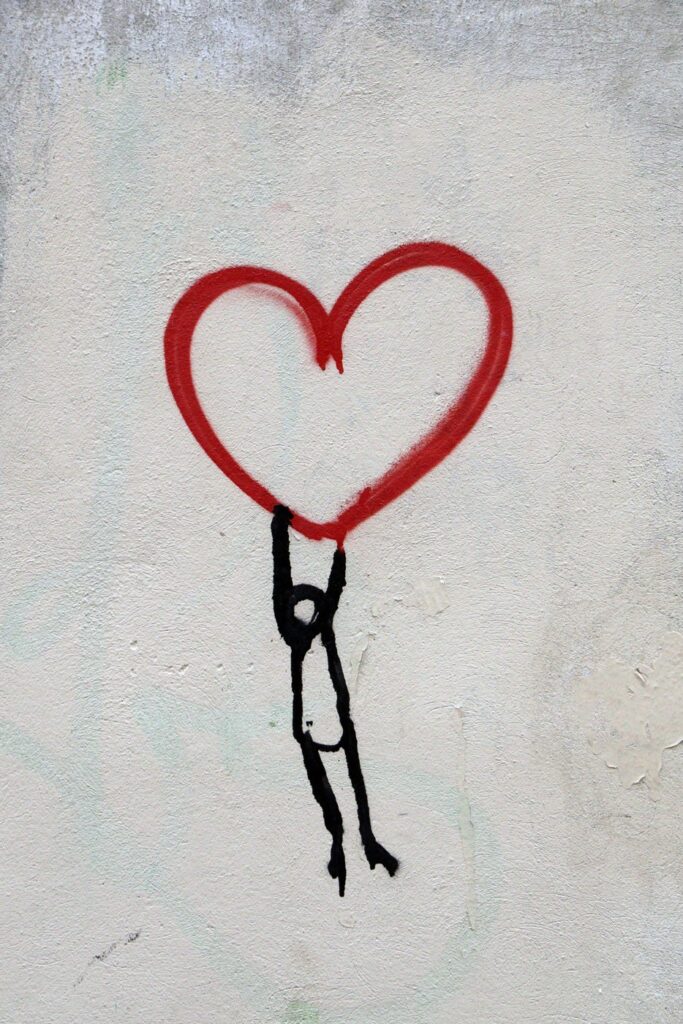 A couple of weeks ago Jayasara asked if I would write a reflection for the website… I agreed to of course, but in truth, I've been so taken up with keeping track of news about the war in Ukraine (and closer to home, the unprecedented deadly floods that engulfed parts of Eastern Australia this month), that I hadn't made a start.
She asked me again today, and though very willing, when I contemplated what I might say, I realised I felt a great inner vacuity of words in the face of the huge drama playing out in Ukraine, and the subsequent implications and reverberations moving across the whole world.
Keeping track of the war via the rolling thread of real-time news and images has stirred such a range of emotions and reactions. In my earlier years I was never particularly interested in geo-politics and daily news feeds, but in the last few years, often out of necessity, the internet and the global news network has become a much bigger presence in my life. With having to keep track of news about the devasting bushfires burning across Eastern Australia (some of which threatened our monastery and village at the time); then right after that the onset of the global pandemic and trying to fathom and keep track of what was happening in the world (and the ever-changing regulations in our own society); and now this gruesome and critical conflict playing out in Ukraine, being virtually live-streamed for us all to see and respond to… It's absolutely phenomenal really. And yet, from the large-lens Buddhist point of view, well, it's just another day in samsara, isn't it? Nothing much seems to change on that level, hmm?!
Even in the Buddha's day, over two and a half thousand years ago, as he and many people around him were awakening to ultimate truth and getting enlightened, there seemed to be plenty of deadly wars, coups, plagues and disease playing out in the society around them.
Personally, due to modern technology, I've never felt so close to a war – the senseless and devastating destruction; the unfathomable ignorance behind such an egregious attack; the continued aggression despite the obvious untold cost on all levels for everyone; and feeling the utter tragedy and human trauma in the making. But the odd dissonance is that I am residing about 15,000 kms away from Ukraine, on the other side of the world in a different hemisphere, and in a relatively idyllic location amidst a peaceful community. My life at present feels blessed indeed; and yet, I recognise how circumstances can flip so easily, as it did for those in Ukraine and Russia just a month ago, as it can in any part of the world at any time. Of course, there are plenty of conflicts and dreadful circumstances simultaneously playing out around the world that we don't always get such rolling coverage of… and the danger is, the longer such conflicts, crises, or social problems persist, the more easily they become 'normalised' in our perception. The danger of complacency increases.
When contemplating what to write about here, a theme did pop into my mind: 'Love in a Time of War'… But, wasn't that the name of an old book or movie? I googled it. Would you believe that two new books with that very same title have been released recently, (one of fiction and one autobiographical). I wasn't thinking of a love story per se, but love as in the 'power of love'. Jayasara recently uploaded a video called 'Peace for the World' to her YT channel with inspiring words from Mahatma Gandhi. The very last phrase was: "The day the power of love overrules the love of power, the world will know peace." That seems to sum up a big part of the problem, doesn't it… the love of power.
We are all conditioned to want to stay in control at some level, it seems like a basic instinct, and fear of the loss of control is perhaps its driver. The need for having a certain degree of power and control, whether in our personal life or in the world at large, can be relatively rational and expected and held in appropriate perspective, or it can become irrational, grandiose and disproportionate to reality, abusive and dangerous, and completely unhinged. But it is all related to the ego-sense of self… that largely imagined entity, which mistakes itself for this 'skin-bag' (as the Buddha called this body), and is a condition which fears any sense of threat to its perceived existence, fears feelings of vulnerability, humiliation, and obliteration. Projected large however, it becomes completely unruly and the cause of so much suffering.
Unless we can come to understand this complex predicament and the 'mistake' of the uninformed mind, it seems the love of power will continue to play out in repeated cycles of conflict and war, as history bears witness to. But how can we harness the power of love in our world, and in response to the love of power? I bet you would love an easy answer to that here! And I wish I could provide it for you too… However, we each have to make that enquiry ourselves, take it inwards, sincerely and deeply; go to bed with it at night and get up with it in the morning; and repeatedly ask ourselves 'How…?'. The true answer can be found, but only by embarking on that journey of discovery and transformation for ourselves — each one of us, in our own life, our own everyday world, with whatever we are encountering. Only in this world, can we truly find the power of love, not in a projected ideal of how the world should be, or could be, or how we should be, but in direct relationship with how it is for us in this moment, moment by moment.
Love for peace is not attachment to peace… True love (in the unconditional sense) is able to face anything and survive, as it is the very basis of existence, the very fabric of reality, and ultimately, has nothing at all to fear. If we can connect with that, then peace has a chance. In writing these words, I am acutely aware that this seems far too easy to say when not in the midst of wartime atrocities oneself… However, it doesn't diminish the truth of it, and the very real possibility, indeed the imperative, to connect with it.
I wish you love, I wish you peace, I wish you courage, I wish you freedom.
Jitindriya